VICTORY! It's time to ride the #RimrockerTrail . . . let's see your photos!
To check on road conditions in the U.S. Forest Service-Manti-La Sal National Forest, please visit:https://www.fs.usda.gov/Internet/FSE_DOCUMENTS/fseprd611355.pdf
The roads at higher elevations on the trail are muddy and there is snow present, so please drive appropriately and carry necessary equipment.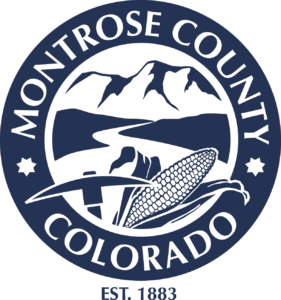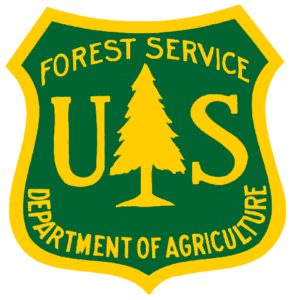 FOR IMMEDIATE RELEASE June 18, 2019
Contact: Katie Yergensen, Montrose County Media Relations Manager
kyergensen@montrosecounty.net, (970) 252-4505 or (970) 964-8701
Contact: Dylan Peters, U.S. Forest Service
dylan.peters@usda.gov, (970) 874-6625
Crews Open Roads Over Uncompahgre Plateau
 Montrose, COLO. —Montrose County and the U.S. Forest Service Grand Mesa, Uncompahgre and Gunnison (GMUG) National Forests officially opened 90 Road (National Forest System Road #540) and Divide Road (NSFR #402) following significant snow removal operations.  Crews have been working diligently to remove snow–including an additional foot of snow that fell the plateau over the Memorial Day holiday weekend.  Montrose County Road and Bridge crews have also been challenged by increased run-off and road wash-outs from water.  The county estimates that this is the first time in over 30 years that the plateau roads have not been accessible by late May.
"The water and snow have impacted several county roads–especially those in the high country.  The delayed opening just goes to show how significant the snow pack was this year," said Road and Bridge Superintendent Joe Budagher.  "West End Superintendent Bo Andrews and his crew have done a great job securing the historic slide area on 90 Road.  I appreciate the public's patience throughout this entire process."
At this time, all major roads are open across the Uncompahgre Plateau to include 90 Road, Dave Wood Road, Divide Road, Transfer Road, and 25 Mesa Road.  There is still snow at the top of the plateau and several side trails are not accessible.  Please be advised that dispersed camping options are limited at higher elevations.  The roads are drying out, but the public is encouraged to seek alternate routes if there are large amounts of rain.   Travel on muddy roads not only increases the chances of getting a vehicle stuck, but it is also damaging to the road itself.  Finally, the two designated campgrounds on the plateau—Iron Springs and Columbine—are open to the public at this time.  For more information about the GMUG including camping information, please visit https://www.fs.usda.gov/main/gmug.